Walk with the Wind
The Walk with the Wind series is a layered allegory of the Christian life. Book one, Escape from Paradise, depicts the gospel and the process of coming to faith. Book two is an allegory of the Christian life, especially the war against sin.
The series must be read in order.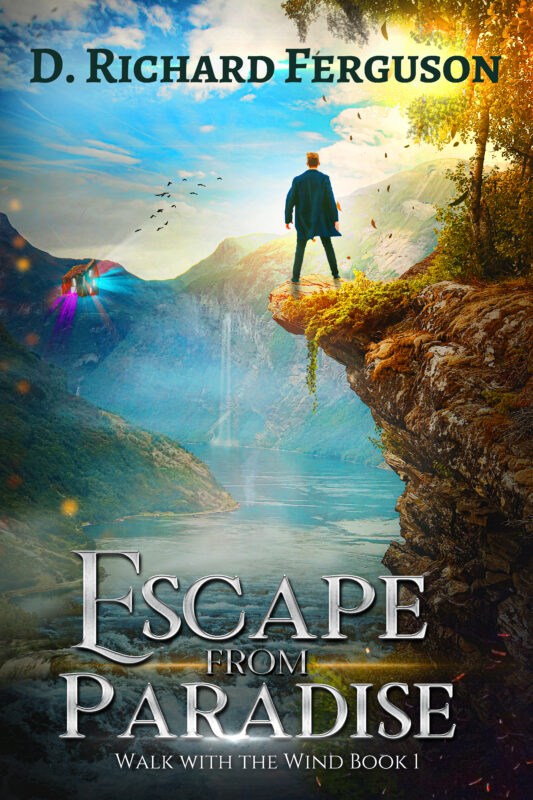 $13.99
eBook:
$4.99
Audiobook:
$13.95
He thought it was paradise. Was he wrong?
Torn from his family, Adam lands in a world of giants, wild animals, and marauding mountain people. Unable to find his way home, he discovers an alluring paradise—a golden city where he builds a new life, safe from the terrors outside the walls.
But when the city begins to crumble, Adam asks forbidden questions to discover why—and how he can stop it.
Then a chance encounter with a strange little girl changes everything.
She claims to know why he was brought into this world and the way back to his family. She insists he leave the doomed city and follow her to the high country to join the mountain people.
Squeezed between the collision of two kingdoms, Adam must decide. Should he risk everything and follow the girl? Or is she one of the many spies, sent to lure him into a trap?
With plenty of action, mystery, and suspense, Escape from Paradise will take you places you've never been and open windows of insight into life in the kingdom of God.
Order your copy today and become lost in a world of biblical truth.
The Bible Study Guide Companion to Escape from Paradise is now available! Find out more ...
More info →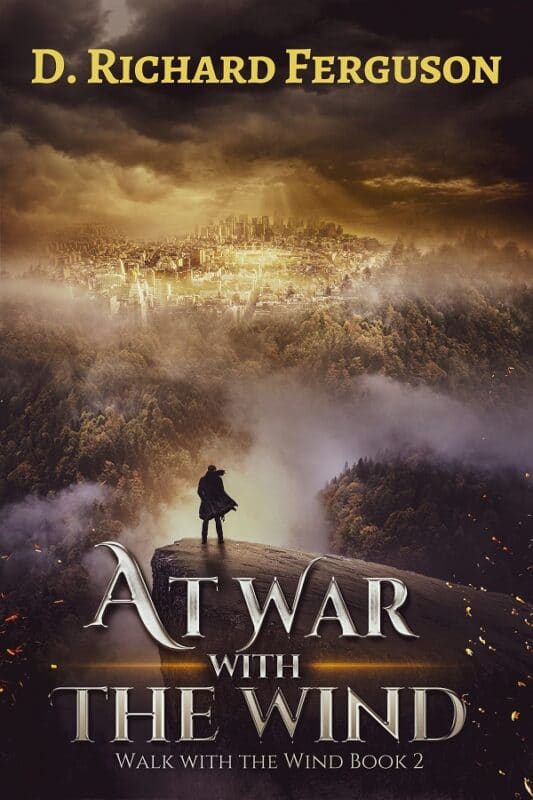 $10.45
eBook:
$2.45
Audiobook:
$12.99
A journey of faith. A fight for redemption. Can they conquer external and internal forces to follow the way to freedom?
Watson is stunned that his sister abandoned her family and joined the enemy. So even as she accepts defeat, he's determined to overcome every obstacle and stage a daring rescue. But as he and his friends stride forth, powerful foes send epic floods to drown all hope.
Abigail knows she made a terrible mistake and fights to escape the tainted paradise strangling her soul. But just when freedom seems within reach, the rescue effort takes a catastrophic turn. As Abigail struggles to find her way back to the light, she is pulled even further into the enemy's iron grip.
Her last hope is her brother. But as Watson forges ahead to liberate Abigail, he battles twisted spirits, deadly attacks, and crushing failure.
Can Abigail free herself from her own lethal cravings and restore her joy?
At War with the Wind: The Fight for Abigail is the thought-provoking second and final book in the Walk with the Wind Christian fantasy series. If you like stalwart characters, action and suspense, and deep themes, then you'll love D. Richard Ferguson's allegorical conclusion.
Buy At War with the Wind and take your own adventure in faith today!
"Chapter 21 was the most beautiful thing I have ever listened to. It moved me at such a deep level I cried! I listened to it 3 times and it made me cry every time!" – reader comment
More info →