By D. Richard Ferguson
Escape from Paradise
Christian Adventure Novel
What if an enemy captured you by controlling your desires?
Rising from the waters of a mysterious pond, Adam finds himself in a strange new world, a golden paradise. Ten years later, still obsessed with finding the pond and his way back home, Adam receives a suspicious message from an enigmatic little girl inviting him to the high country, which is at war with the golden paradise.
Adam can't avoid the war, and once captured, he and his friend Abigail must discover what holds them captive, who they can trust, and how to break free before time runs out.
Release Date: February 23
What Kind of Reader Are You?
Nonfiction Readers
If you're like me, you don't have much time for novels. An exciting story can be fun, but there's so much to learn—so many books out there that can help you understand more about God and his Word. Books that will help you live the Christian life and increase your love for God and others.
I believe there is a place for fiction, but all our reading, fiction or nonfiction, should be for one purpose. Increasing our love for God.
Jesus was clear. Nothing is more important than loving God and loving others. All my books are written with that governing principle. The devotionals are designed not just to give you a daily insight, but to provide clear, practical ways to increase your love for the Lord every day.
And the Wise Counsel book is designed to equip you in your efforts to love others, showing you how to give them spiritual help that supplies exactly what they need in the moment.
Fiction Readers



Everyone loves a good drama. There's nothing quite like getting lost in a story that carries you through adventures, dangers, and mysteries and lets you experience losses, gains, victories, defeats, anticipation, hope, and love—all without leaving the comfort of your overstuffed chair and hot tea.
But there's something even better than a good story. Namely, a good story that edifies your soul and moves your emotions closer to God's affections, so you feel what he feels. Fiction, at its best, trains your soul to see things the way God sees them.
That's the kind of story I strive to write. All my effort is writing is for that goal.
Nothing in the Christian life is harder than changing the way you feel to match the way God calls you to feel. But a gripping story that pulls you inside a character who makes godliness seem desirable can be one of the most powerful ways to improve your own affections.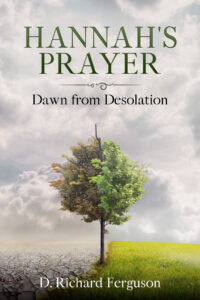 Hannah's Prayer
How one desperate prayer rattled heaven
and changed the world.
  
Part 1 of the Life of David series.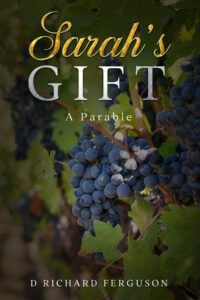 Sarah's Gift
A parable on the use of spiritual gifts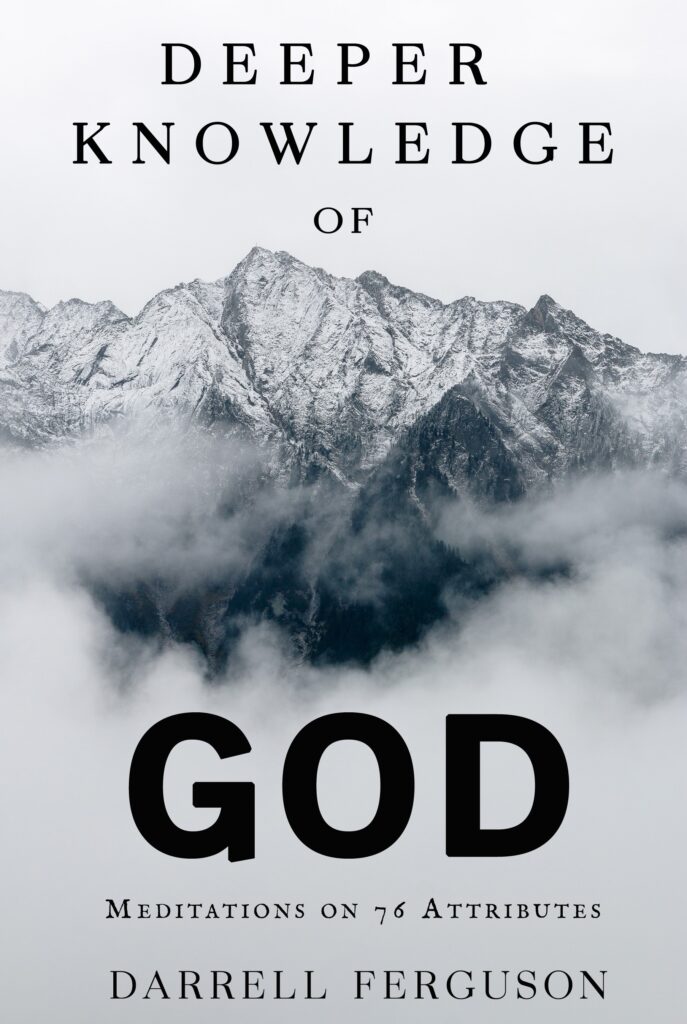 Deeper Knowledge of God
Daily devotional on 76 attributes of God. 
180 daily meditations to help you increase your delight in God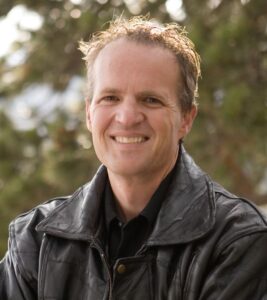 Author, POdcaster, Public Speaker
D. Richard Ferguson
Dr. Ferguson's books are the fruit of 25 years of pastoral ministry and biblical counseling, formal seminary training, and a deep, lifelong passion for God's Word.
Dr. Ferguson lives in Colorado where he lives in constant wonder at how God reveals his glory in the creation. His many experiences shooting rapids, climbing mountains, biking, and 4-wheeling find their way into his stories.
"One compelling passion has driven me for 40 years:​

applying the Word of God to the hearts of men and women."